About Us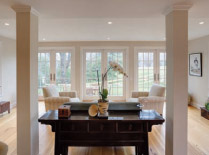 What We Do
Since 1994, Bethesda Builders Ltd. has been building exceptional custom homes in the Washington DC Area. Our goal is to offer a quality product, personal service, and value that exceed the cost of the construction contract. We measure our success by the enthusiasm of our homeowners.
Value
The Bethesda Builders Ltd. homeowner has a special appreciation for the durability of quality. There is no greater economy than ownership of a product that will last longer than your lifetime. By using top quality materials assembled with the care of the master craftsman, Bethesda Builders constructs homes that will endure the test of time.
Trust
We build and live in your communities. Our children go to school along side of yours. We are your neighbors, and as such we must earn your trust and your friendship before, during and after your home is complete. Bethesda Builders wants you as a client and friend for life. We will go to great lengths to make sure that this will happen.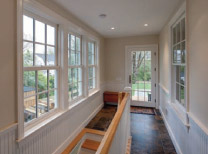 Passion
Our team is comprised of individuals who live and breathe the construction process. The old adage applies "Do what you love to do and you will never work a day in your life." We enjoy the process so much that building your home is truly our pleasure.