RENOVATIONS
Renovations
Bethesda Builders Ltd are experts in both major and minor remodeling projects, including kitchen and bathroom remodels. Our team brings the same high level of construction management to your renovation project that we have developed building custom homes for over twenty years.
Renovation projects require a special level of expertise. There are existing conditions, there are concealed conditions behind drywall, and there is the architectural and esthetic integrity of the home which must be taken into consideration. In order to accomplish a seamless renovation/addition, you need to hire a firm with the construction experience and knowledge to consider all of the numerous details that you and your family will later take for granted.
Contact us at 301-320-3770, to discuss your project and help you determine if we can help you to achieve your objectives.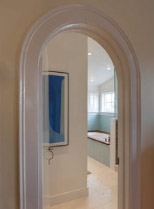 Team Approach
Bethesda Builders practices a team approach to projects, where the owners, the architect and the trade contractors are all an important component to the team. Our job is to see that everyone is compatible, and can properly communicate with each other while doing their part at the correct time in the project. This way, the entire team wins when we deliver a successful project on time and on budget.
In 2011, the home featured won a Gold – Custom Builders Award of Excellence. The award was presented to Bethesda Builders Ltd. by the Maryland-National Capital Building Industry. The addition was designed by Tom Kamm Architects, a residential architectural firm located in Washington DC.