OUR PROCESS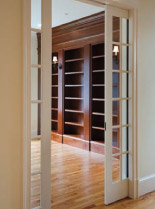 The process starts in the Bethesda Builders office when our team meets to analyze, engineer, plan and schedule your project. Team members are matched to the specific needs of your project so that procurement decisions are made in a timely manner, trade contractors are on site as needed, and construction moves smoothly toward completion. Whether your project needs our kitchen and bath expert, our millwork specialists, technology planning, landscape expertise or lighting designers­ – Bethesda Builders Ltd. makes it happen by developing a workable plan with assigned responsibility and measurable milestones.
Personal Attention
At Bethesda Builders we have chosen to grow our business slow and strong. The principals are directly involved in every one of our projects, which allows us to pay attention to the details that are so much a part of our brand. We remain committed to our client's projects through completion and move in. Whether it's checking that the rain tarp is secure before a thunderstorm or making sure that all of the appliances operate before move-in day, our staff makes sure everything gets done.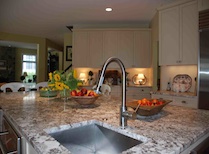 Green Building Products
There are a multitude of builders in the marketplace who promote themselves as "green builders". Likewise there are a multitude of venders promoting the latest "green" building products. Evaluate your options carefully and remember that the durability of true quality construction is "green" in and of itself. Efficiency will always trump gimmickry.